Our Company Completed the Participation of Frankfurt Book Fair 2019 Successfully
发表时间:2019-10-30 发表人:International Cooperation Department
Under the leadership of President Assistant Mrs. Xu Jumei, a team of 8 from our company has completed the participation of Frankfurt Book Fair 2019 through efficient, tense and orderly work, and achieved a complete success.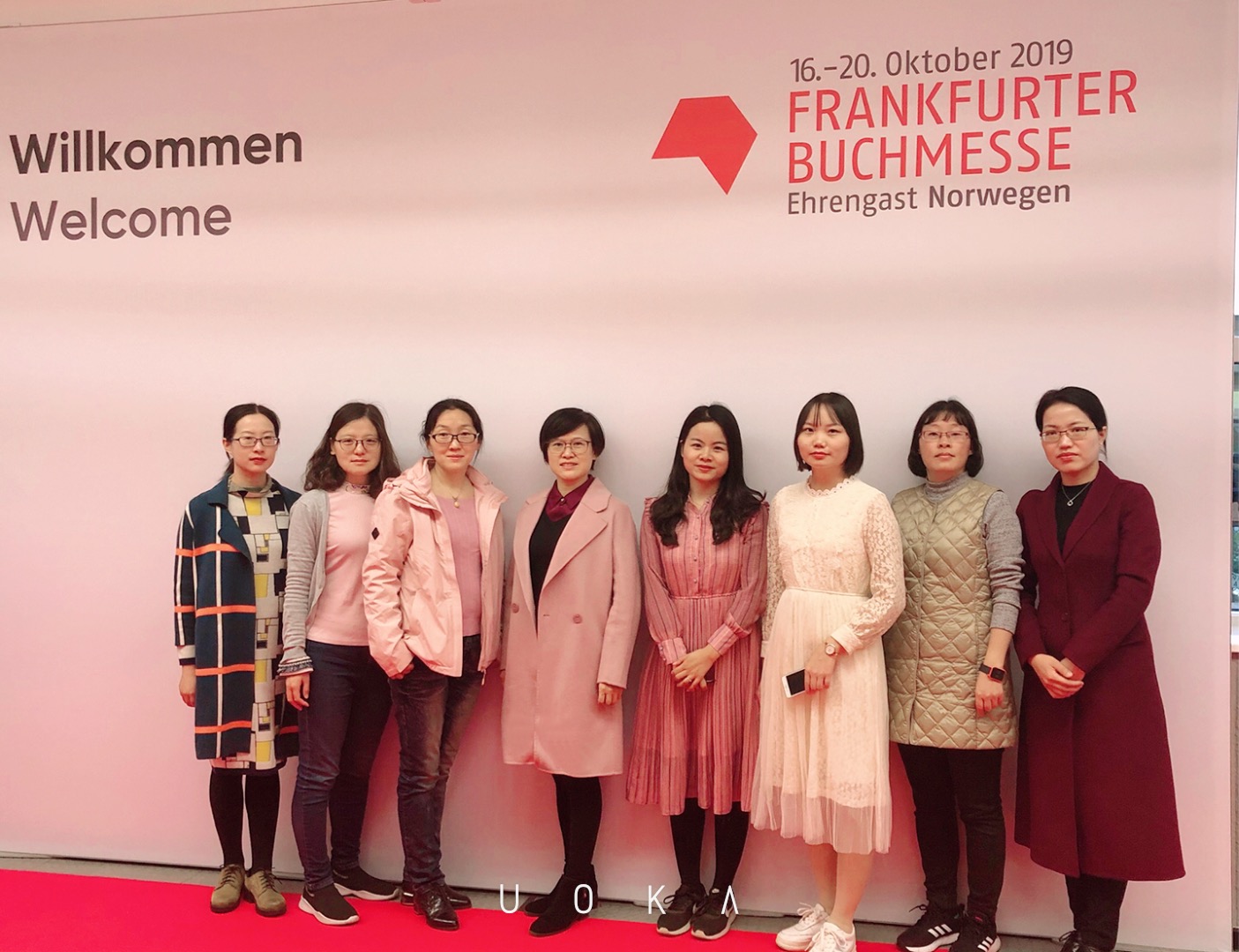 Focusing on seeking international cooperation and development, our company continued to deepen exchanges and cooperation with world-famous publishing institutions such as Oxford University Press, MIT Press, Elsevier, De Gruyter, Bloomsbury, etc. We also proceeded in-depth exchanges and discussions on copyright trade, digital publishing, international co-publishing, book binding design and other aspects with publishers from Egypt, Canada, the United Kingdom, the United States, and Germany for about 50 rounds, and finally reached intentions to more than 10 titles of intentional copyrights export together with about 30 titles of copyrights import in this book fair.
This is the 11th year we participated as an independent customer in the Frankfurt Book Fair. Multi-level and diversified cultural exchange is an important channel for our company to deeply tap international publishing resources, expand copyright trade, expand our international influence and create our international brand.