如意注册平台The Leadership of Chongqing University Press Visited Our Company
发表时间:2018-03-27 发表人:International Cooperation Department
On March 23th, 2018, the leadership of Chongqing University Press, including president Yi Shuping, secretary of the party committee and vice-president Bai Zikang, chief editor Rao Banghua, and vice-president Shi Qin came to our company for visits and exchanges. Leaders of our company, president and general manager Ruan Haihong, secretary of the party committee Fu Rong, vice-president Yu Qing and Yang Zhifeng gave warm reception to the visitors.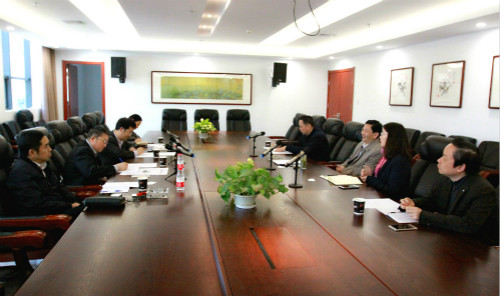 At the meeting, Ruan Haihong counted memorabilias in the development of HUSTP, emphasizing that publishing should adhere to the quality of content and the change and innovation of communication tools should be serving for the appreciation in the value of contents. He also introduced in detail the management idea of HUSTP. Fu Rong made full communication with the visitors in respect to system orientation, working mechanism and cadre management of university presses.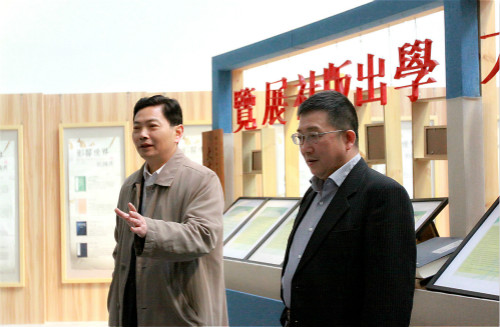 The Leadership of Chongqing University Press looked back on the historical origins with our company and gave a high praise for our company's achievements and business layout.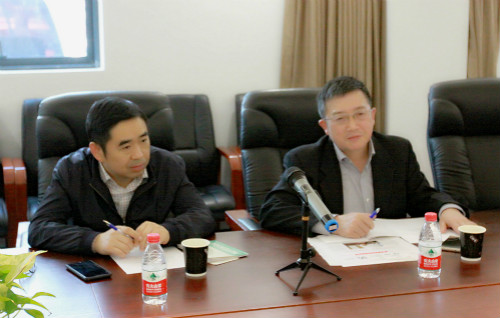 The whole talks were promoted in a harmonious atmosphere.